Łódź (Monopolis)
·
Hybrid Remote
Site Reliability Engineer
"We spend 1/4 of our lives at work so why not to make it a place you co-create, where your opinion matters, you feel safe and you do meaningful things"
We usually respond within a day
---
600 - 1440 + VAT (B2B) per day 
9 100 - 21 700 PLN gross per month (employment contract)
---
TLTR:

Job profile: mainly new features
Remote friendly
Most frequent tech stack: Linux, Docker, AWS, Terraform

DNA is a technological partner with roots in Swedish culture. Its key pillar is solving problems together, which we value more than simply writing lines of code. We make it our business that everyone still has the energy to pursue their passions when they get in from work.
We treat technologies as cutting-edge tools for solving business challenges –> HERE <-  you will find our technology radar, where you can check out the technologies and methodologies we use on a daily basis.
We're looking for dedicated and open-minded professionals who share the same values that are the heartbeat of DNA. These include:
AUTONOMY
Together with your team, you have a direct impact on product development. Making decisions on aspects such as choice of technology, system architecture or quality assurance is a collective effort
At DNA, there is no permanent team lead position - leadership emerges to meet a specific need at the right time. Once you get your chance to hold the steering wheel, go ahead and challenge yourself as the leader!
TRANSPARENCY
You are up to date with our business position, including the direction in which our business is going
You are familiar with products that other teams are currently working on
The whole progress and forecast are transparent in the context of Scrum iterative and incremental approach
PSYCHOLOGICAL SAFETY AND EMOTIONAL WELL-BEING

We have built a safe workplace where there is room for both learning and drawing conclusions, including learning from mistakes. If you happen to slip up, consider it a valuable experience, helping you polish your skills and grow.
DNA supports an empathic work environment. We believe that emotional well-being has a strong positive effect on the quality of work. Not to mention that the atmosphere in the organization office is friendly and life is easier for everyone.

We have plenty of reasons to feel proud -> HERE <- you can check examples of products we worked on

  
JOINING OUR COMPANY YOU WILL HAVE A POSSIBILITY TO:
designing and creating solutions (as DNA's team member you are empowered to handle the full product development process - you will also face day to day cooperation with a client)
participating in code reviews during pull requests
participating in team ceremonies (daily, planning, review, retrospective, refinement)
caring for the psychological safety of other people
undertaking initiatives (not only in the field of engineering practices but also in business aspects)
sharing your experience and knowledge and be open for new ideas

As an SRE you can focus on building a platform relying heavily on automation, employ Infrastructure as Code (AWS + Terraform + Terragrunt), observability automation (monitoring and alerting), security and compliance automation.

If you:
- had a chance to work with AWS (or other cloud provider) and Terraform
- speak English
- feel that We could be a good match - let us know!
Product areas (till now)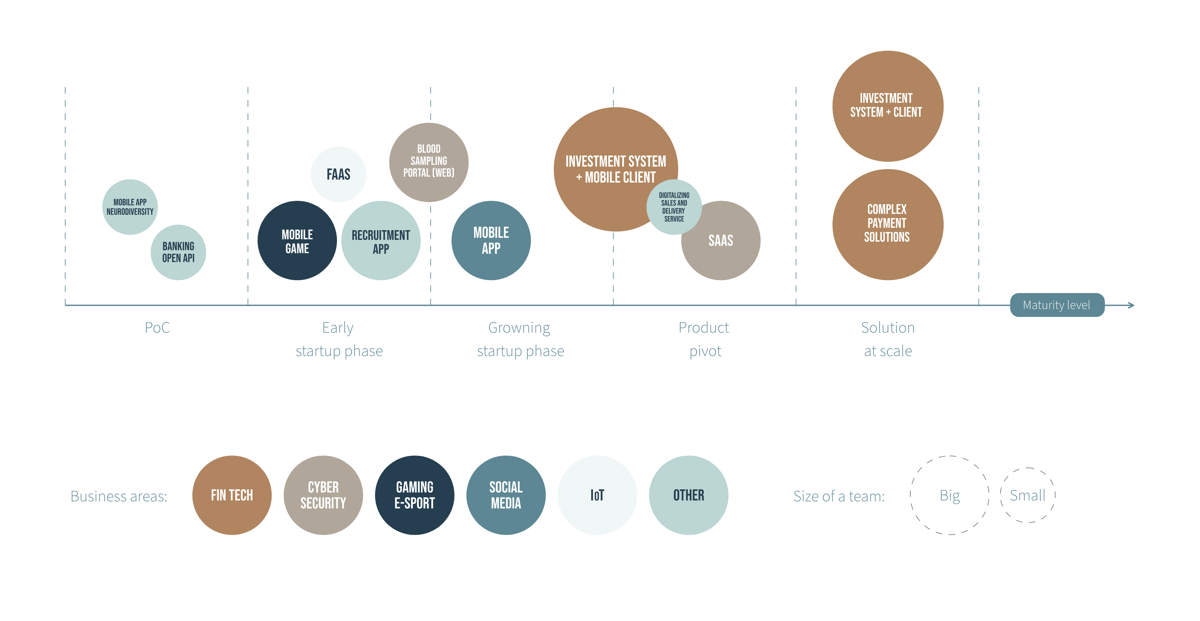 Type of products developed at DNA Technology (August 2021)
Locations

Remote status

Hybrid Remote
Why work with us
You may hear it frequently from leaders at DNA that they would like to attract people smarter than themselves. Leaders at DNA feel responsible for creating an environment in which self-motivated people build teams that are able to create great things.

The source of productivity comes from a team having clearly defined autonomy and responsibility, not from micro-managing people.

We believe that diversity and psychological safety at work matter — we get proofs of that everyday.

Usually, the problems we are trying to solve are complex (not complicated). Frequently, it means that we follow the Agile process and build our organisation according to the DevOps model.
Join a team with great autonomy and responsibility. The team discusses business priorities with the Product Owner, defines architecture, technology stack, way of working, takes pride in engineering craftsmanship and is end-to-end responsible for the solution.
About DNA Technology
As part of the Digital New Agency (DNA) group, DNA Technology is an experienced technology partner supporting clients in solving complex problems using software. Specializing in building teams that build digital products, DNA Technology is a long-term travel companion to startups and industry leaders. DNA offices are located in Stockholm and Łódź.
Łódź (Monopolis)
·
Hybrid Remote
Site Reliability Engineer
"We spend 1/4 of our lives at work so why not to make it a place you co-create, where your opinion matters, you feel safe and you do meaningful things"
Loading application form
Already working at DNA Technology?
Let's recruit together and find your next colleague.